Across Gender
'Across Gender' is an ethnographic film about trans people in Yogyakarta, Indonesia. The film follows LGBT-activists, drag performers, and students of an Islamic school for transwomen. Their stories are documented against the backdrop of anti-LGBT sentiments and actions in early 2016 and challenge stereotypes about trans people.
Anouk Houtman (Netherlands)
Indonesia | 2016 | 24 min
Bahasa Indonesia spoken, English subtitled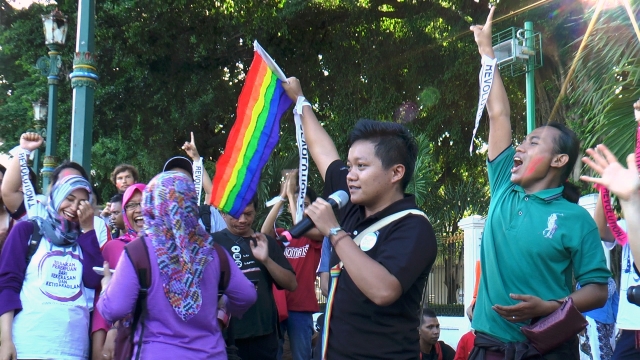 Anouk Houtman is a Dutch anthropologist and filmmaker. With 'Across Gender' she graduated in visual anthropology at Leiden University. She is currently pursuing a second MA in Gender Studies.